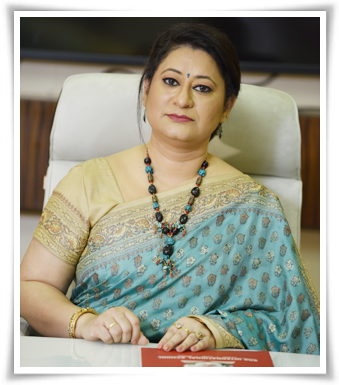 "Education makes a greater difference between man and man, than nature has made between man and brute. The virtues and powers to which men may be trained, by early education and constant discipline, are truly sublime and astonishing." - John Adams (Second President of the United States of America)
At SRS International School, our focus is on educating the future global citizens of the world to take their productive place as leaders in the global community by offering them a comprehensive education programme based on the individualized needs of children.
It is our mission to develop a positive brain compatible environment. We work together as a team with the family, school, and community to encourage and motivate all our students to reach their fullest potential. The school curriculum has been designed keeping in mind globally accepted pedagogies. We strive to meet all the social, emotional, academic, and physical needs of our school community, along with preparing our students for life by emphasizing on their life skills.
It is important to understand that the student, the parent and the school form a triangle with the student at the apex, and the other two entities making up the base, supporting and encouraging the child to reach the height of success in every field of life.
We look forward to your continued support to ensure all-encompassive, holistic growth of our students to help them become happy, confident and competent individuals.
Dhruvika Gupta
School Head